You signed the dotted lines, appointed the movers, packed the dishes, and decluttered the garage. Now what?
You're still left with something that's pretty critical to do prior to leaving. That's to do a deep cleaning of your previous & new apartment.
Conducting a deep cleaning of the apartment prior to moving out is helpful for both the parties – especially if you've a security deposit on the line.
Whether you're considering move-on cleaning or move-out cleaning, just check the below listed guidelines to ensure your apartment is sparkling clean.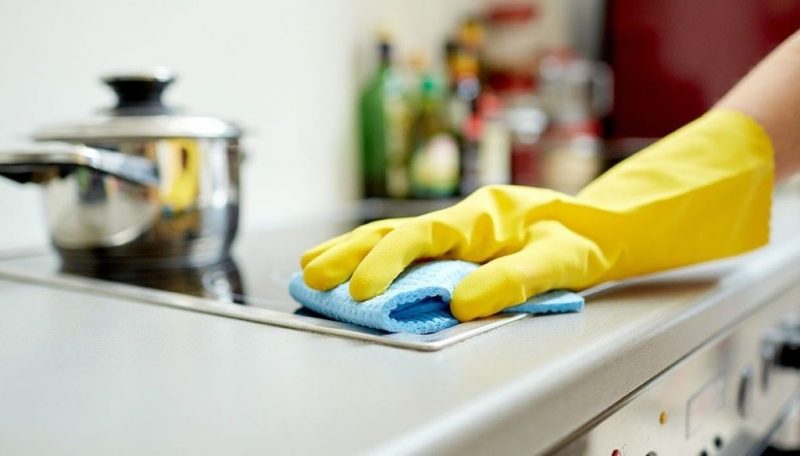 Moving out:
Now as the rooms are empty or almost empty, it's the time to make your apartment look even better than it was before you moved in first.
Standard move out cleaning checklist:
Pack & remove all personal items
Remove all trash from the apartment
Cancel all utilities of that specific apartment
Conduct thorough dusting
Remove nails from walls
Double check for feasible stains on carpeting & do best to remove them
Clean kitchen appliances and the cabinets
Clean sinks and countertops
Scrub shower and bathtub
Scrub toilets
Wipe down baseboards
Sweep & vacuum all the floor
Move In:
Cleaning during the move-in period can be difficult. It relies a lot on when your lease starts & when you move into your space physically. If the time permits you, you must take time to visit the apartment personally and perform complete cleaning and double check the apartment's utilities, faucets, appliances and other things that might need to be inspected prior to your start using them. This assures that every inch of the rental apartment gets the attention it deserves. If you discover something that wasn't an issue earlier during your walk-through, make sure to talk to your property manager to ensure it gets repaired prior to your official move-in date.
Typical moving-in cleaning checklist:
Open a window to allow fresh air in
Vacuum or steam clean carpet
Clean bathtub & toilet
Lightly wipe down surfaces
Check vents, air filter, faucets, etc.
Clean refrigerator & freezer
After moving your stuff in, cleaning will get a bit more detail-oriented. Since the space is officially yours, so it's you who'll be daily tracking the dirt into your space. Keep in mind that that you weren't the first person to live in the rental space & most likely you will not be the last, so treat the rental apartment as if it was your permanent residence or will be your permanent residence. Schedule professional Apartment Cleaning Services in Cowra NSW if required.